Imagine having the confidence to follow your heart's desire and live the life of your dreams.
If you're feeling like:
"I always question myself and I don't trust my intuition."
"I feel safer taking advice from doctors, family, and friends."
"I'm always trying to fit in with the world, and it's hard for me to show up in my own unique way."
"I don't know how to stand in my truth with all the external pressures of life."
"I get defensive and feel defeated when someone challenges my views."
"I feel mentally overwhelmed and it's hard for me to make decisions."
"My anxious thoughts keep me up at night and make me sick with worry."
You are not alone...
~ * ~ * ~ * ~

We tend to act these ways when we're not fully in our power and are disconnected from our true purpose in life.
And if we keep it up and assume that this is just the way we are, negative beliefs about ourselves and the world can lead not just to anxiety and dis-ease, but also to serious depression.

There IS a pathway available to you where these tendencies are not just managed, but resolved!
It IS possible to break through the struggles and discord that life presents and live with carefree ease while staying strong in your power.
You can experience this regardless of past traumas and any chaos currently playing out in the world!
The KEY to finding strength and inner harmony is to dig DEEP and reestablish a connection to your authentic nature and spiritual guides.
This is why people only get so far with treating their mental & emotional health issues.
They don't see that it is actually a spiritual issue at the root.
Our modern medical system is not equipped to heal at this level, but traditional spiritual practices can.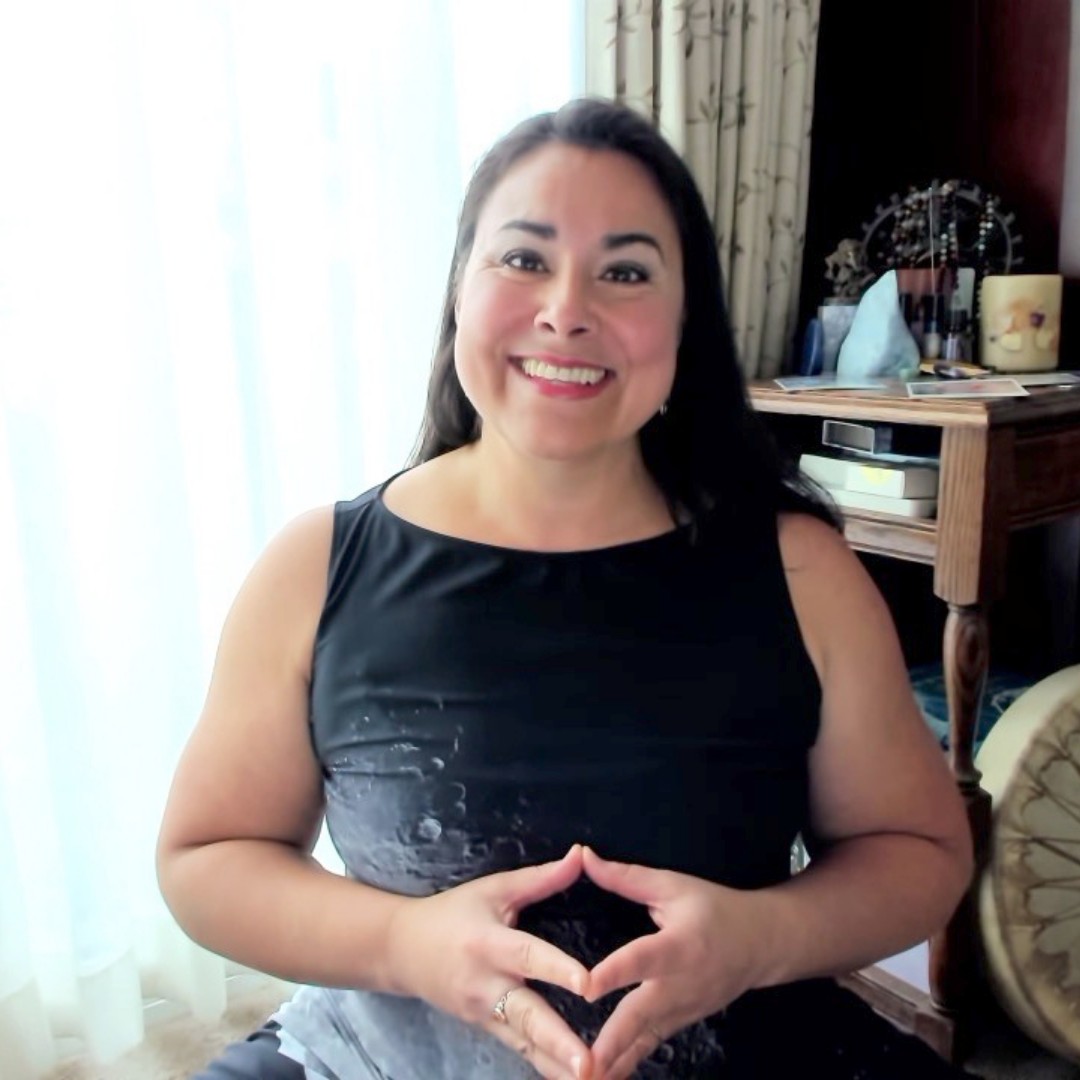 I'm Brandy Falcon, and I've been helping women and their families heal on every level for over 2 decades.
My clients call me a Modern Medicine Woman because I marry Traditional Chinese Medicine, Shamanic Healing, and Lightwork with my strong science background.
What I find is that most women can only get so far with conventional therapies that don't address the root cause of their issues. Sometimes these relationships and medicines can make you feel dependent and less confident. You may feel frustrated, unheard, and overlooked.
What you really want is to become self-reliant and find deeper meaning in your life as you heal. I can guide you on a wellness journey that helps you experience freedom and joy.
Introducing
The Pathway To Empowerment
An 8-week Coaching Program with energy healing sessions, spiritual guidance, and personalized practices such as meditation, acupressure, yoga, and more..
It's a magical journey of self discovery.
Not only will it bring more hope and joy into your life, it will heal the many layers of your being, and your relationships.

Schedule A Call
At this link if you have questions before committing.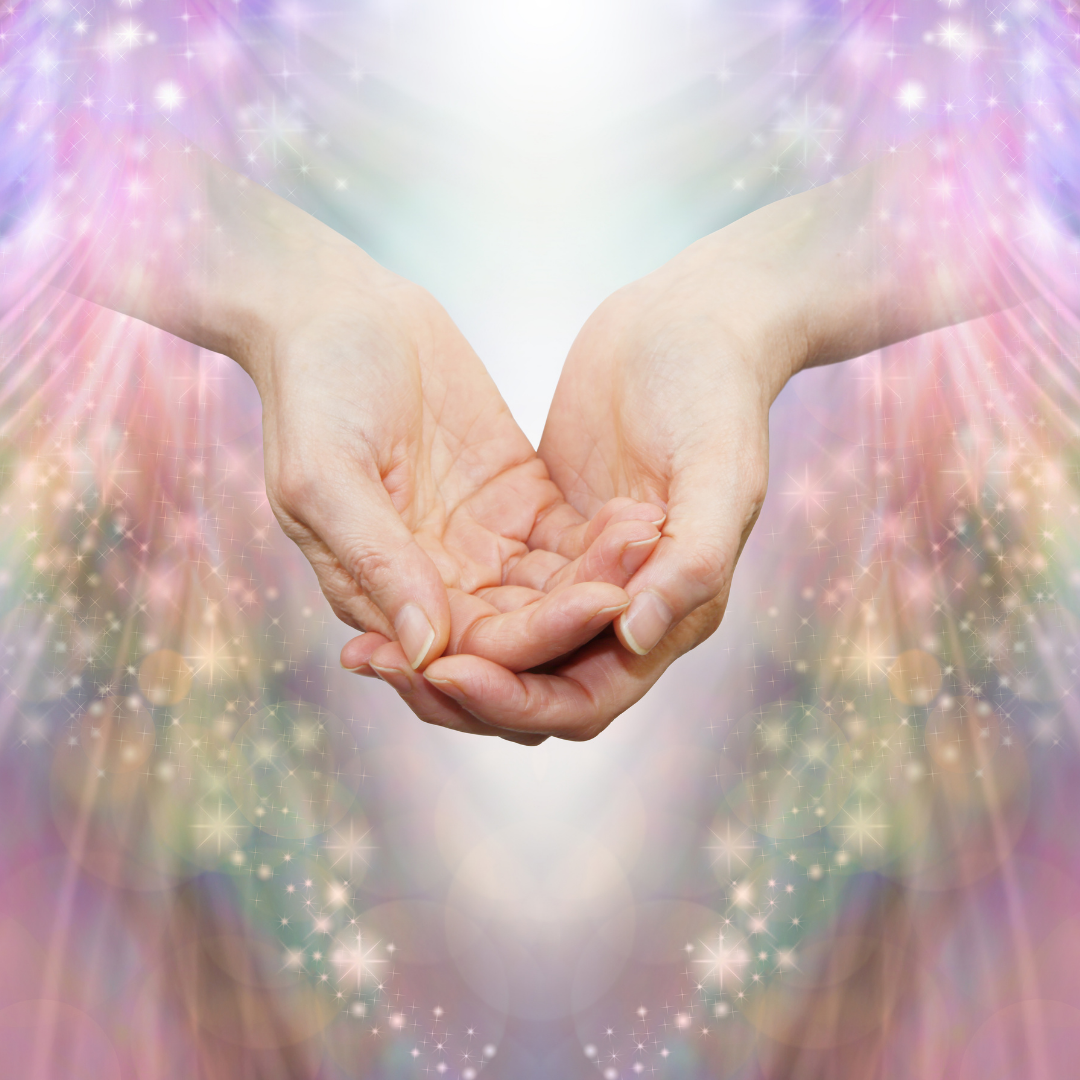 Weekly Healing Sessions

Each week we'll meet for 75 min. online over Zoom where you'll experience healing work, talk about your inner development, and receive spiritual guidance. We can record these sessions and keep them in the coaching portal for your convenience.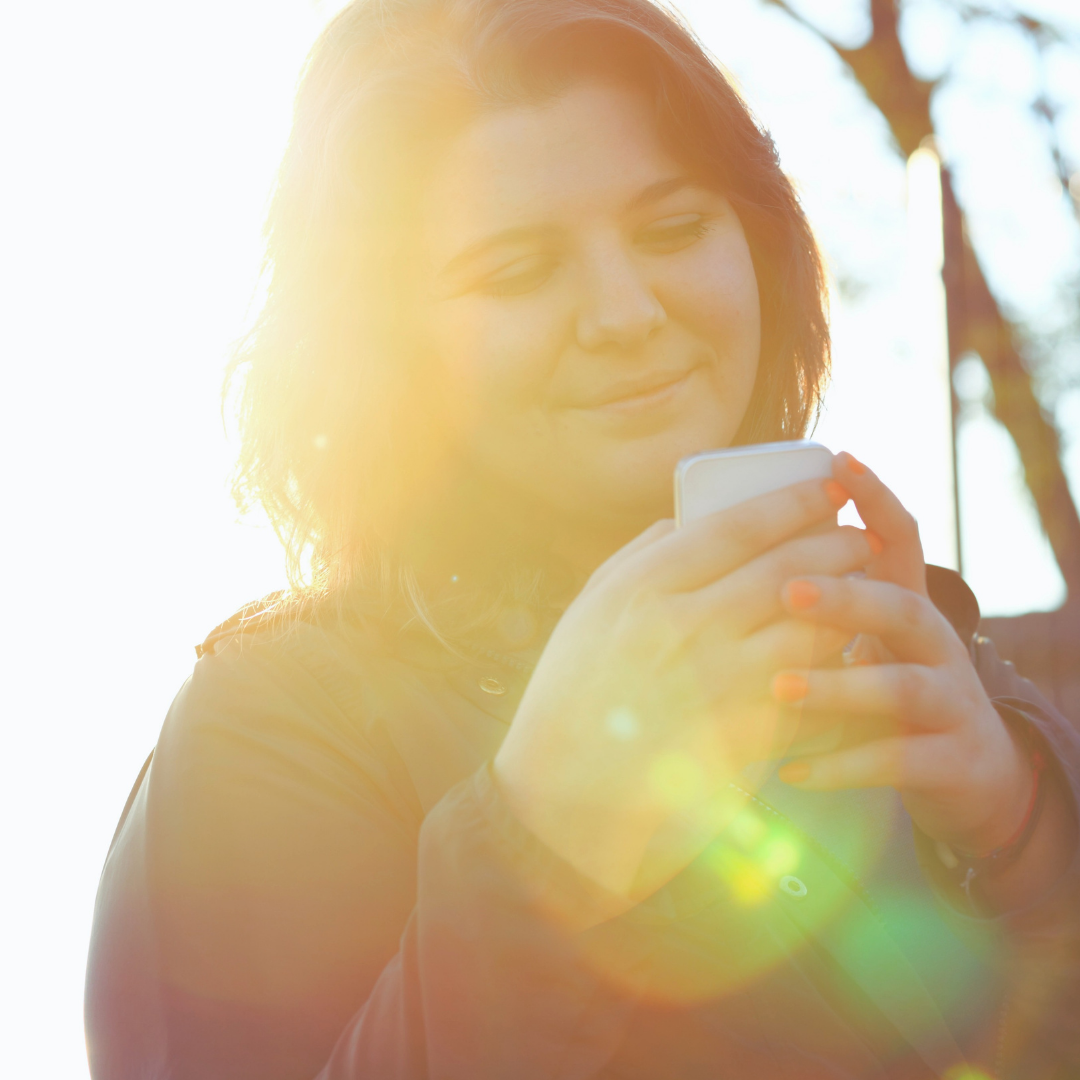 Coaching Support

In between our healing sessions, I'll be available for continued support and guidance Mon.-Fri. This will help you apply what you've been learning in our healing sessions. We'll communicate in the private coaching portal or over Voxer (your choice).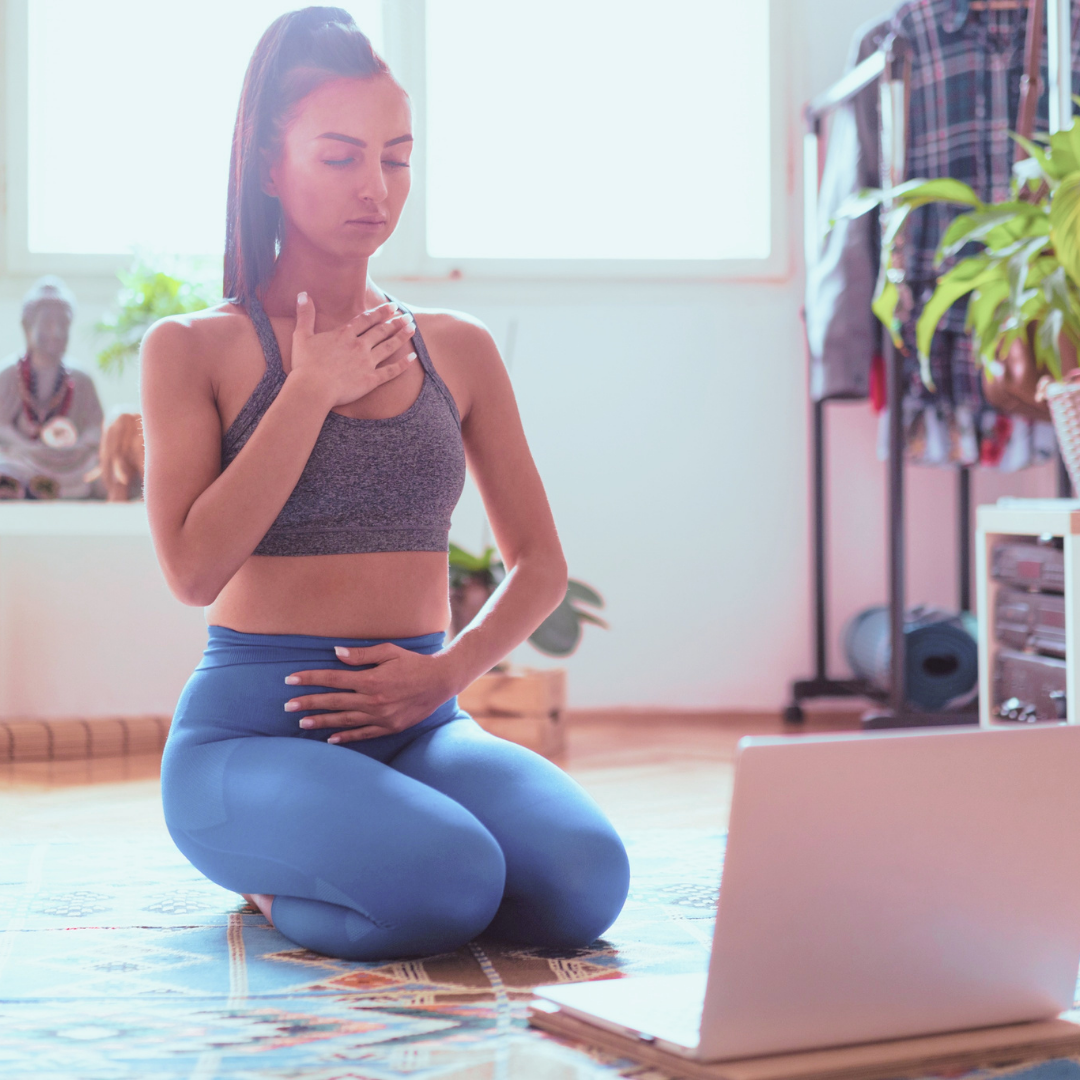 Personalized Home Practices

I'll be giving you personalized meditations, acupressure protocols, yoga sequences, positive affirmations, and/or shamanic journey practices to support your growth at home.

Your journey is going to be personal and unique.
There is a basic framework that we'll work with though.
We can always pause where you need more practice and understanding.
Here's an example of what it may look like for you:
Week 1: Discover the root - unpack your issues and unfold the path forward through shamanic divination, meditation, and coaching.
Week 2: Reframe your beliefs - learn how to shift your thinking and how to respond and communicate from the heart. We may use meditation, acupressure massage, emotional freedom technique, and coaching to do this.
Week 3:Integration
Week 4: Connect to your inner power - experience a power animal retrieval and learn how to keep this connection to this helping spirit strong.
Week 5: Energetic balancing - clear any spiritual intrusions and rebalance your organs, channels, and chakras with shamanic extraction and qigong energy healing.
Week 6: Integration
Week 7: Soul alignment - reconnect with any suppressed aspects of yourself with a shamanic soul retrieval or inner child meditation & coaching.
Week 8: Plan forward - receive final coaching on how to apply what you've learned, go over Human Design strategy, and make a plan for moving forward in your life with more power and courage.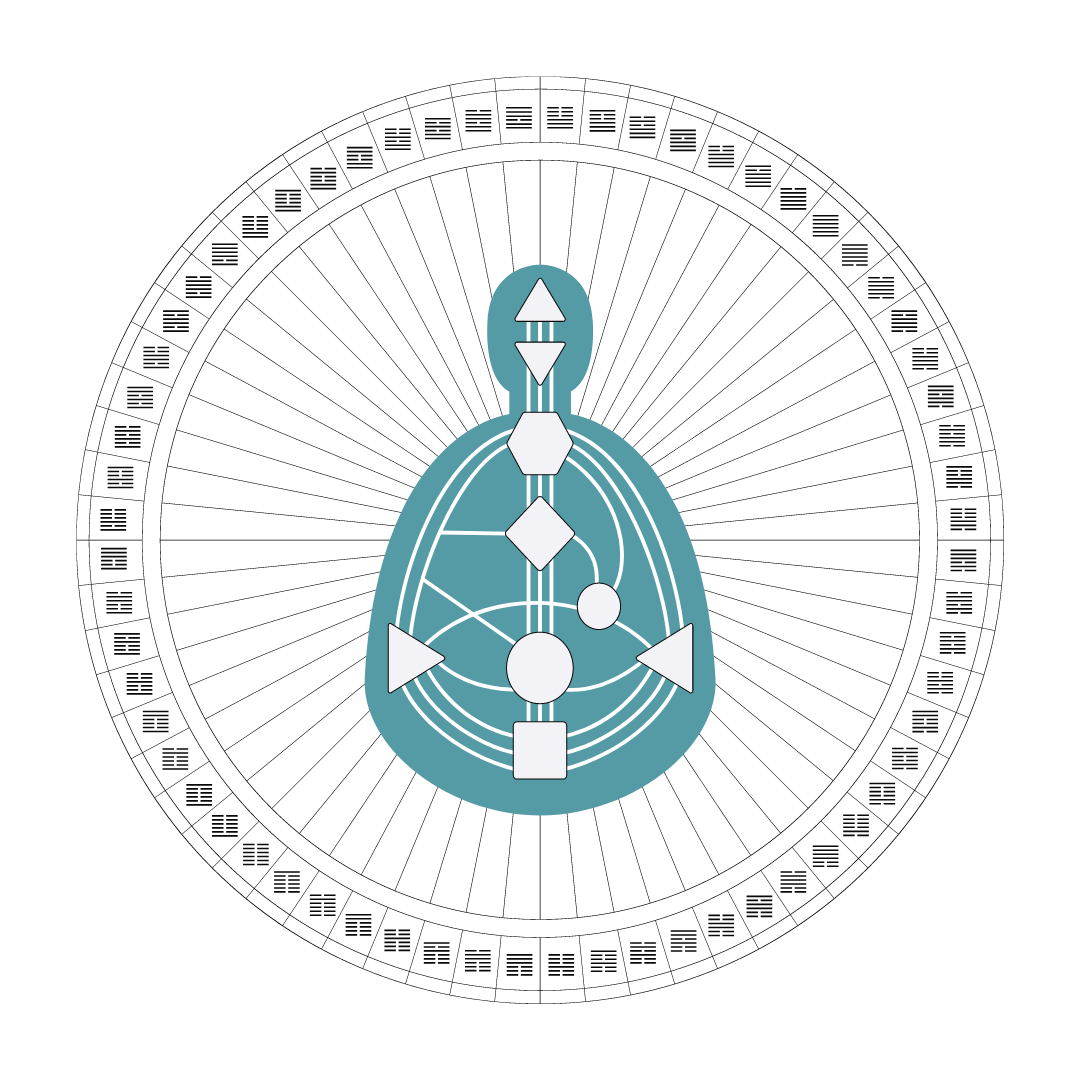 *** BONUS ***
HUMAN DESIGN READING
(Worth $177)



Human Design is a blueprint for intentional living that gives you access to hidden parts of your being which may currently be suppressed. 
Knowing your Human Design will help you tremendously to live an empowered, authentic life when our 1:1 work together is complete.
So this is a perfect BONUS addition!
I will be providing you with your thorough Human Design chart and giving you a video recording of a reading after the 5th week of our program.
If you've already had an HD reading, this will be a more advanced one based on the work that we've done together so far (areas that I feel you need to pay attention to beyond the basics of HD energy type & strategy).

At The End Of Your Journey, You'll Have:
▫️ A personalized set of practices you can turn to whenever needed to set you back on your path of living authentically, fully empowered.
▫️ An understanding of why you experience anxiety and certain themes in your life, and how to prevent falling into familiar disempowering habits.
▫️ A reliable team of spirit guides who will continue to provide wisdom and ease your struggles.
▫️ The confidence to follow your heart's desire, living the life of your dreams.
▫️ Faith that you are supported in all you do.

Frequently Asked Questions
Will all of my anxiety be gone by the end of the program?
Probably not completely - after so many years of living this way, it may still take more time for you to adapt to a new way of being in the world. But I do promise that your anxiety will be way less and you'll learn how to stay ahead of it most of the time.
What is the difference between coaching and therapy?
It's important for you to understand that there are some overlaps between coaching and therapy. We will be talking about emotional, mental, and spiritual health which both address.
The biggest difference is that with psychotherapy and psychology, practitioners work within a medical model - diagnosing and treating disease. Coaching is more of a support model that does not do this.
Our focus together will not be to "fix" you and for you to always stay in my care. Instead, I'm here to help you to process life experiences in the present and give you tools to move forward in life strong, whole, and fully engaged.
How do I continue working with you at the end of the program?
We can keep working together in online holistic healing sessions, which may be even more effective because of all the deep, targeted work we've done together in Pathway To Empowerment.
I also have a Yoga & Self Healing Practices Course that you may consider purchasing with this coaching program (at $50 off - offer is listed at checkout) that can accompany you during this 8 weeks of coaching, or that you can start when we're done. It's wonderfully supportive, as it continues to help you see yourself as many complex layers that need to be nurtured. It's a self-led course that you'll have lifetime access to.

What if I need this work but can't afford Pathway To Empowerment?
There are a few other ways we can work together. We can slowly approach this work in individual holistic healing sessions.
If that is a financial stretch too, consider joining my free Facebook group Falcon Healing Circle.
The biggest benefit of Pathway To Empowerment is that it is an 8 week intensive for people really wanting to move the needle on their emotional, mental, and spiritual health. And I am there to gently, but firmly, hold you accountable to do the inner work.
You can find deep healing with my other offers, but it will take more time and a greater commitment on your part.
Can I get a refund if I'm unhappy with my purchase?
Brandy Falcon, the "Practitioner" will do everything within her ability to ensure you, the "Client", is satisfied with the program. The Practitioner assumes the Client will do the same.
Refunds will not be issued for any healing sessions and coaching already conducted. If, for any reason, the Practitioner is unable to fulfill her obligation to the Client, the Client will be refunded in full for any portion of the Program paid for but not yet rendered.

How do I schedule my appointment?
Upon purchasing coaching, you'll be directed to the coaching portal in Teachable where you'll receive further instructions on how to book a time for your 6 healing session appointments within the 8 weeks.
Before we start our sessions, you'll also be asked to sign a contract to make sure that both you and I are fully aware of our roles in this program. The link to that will also be in the Teachable coaching portal.
If you have any difficulty with the Teachable coaching portal, please email me at [email protected] and I will help you out.